Under the guidance of
Dr. Marie-Ève Vaillancourt, D.V.M.
Our Hospital
History:  Born in Boucherville, Dr. Vaillancourt discovered her passion for animals at the age of two.  In 2004, she graduated from the Faculty of Veterinary Medicine at the University of Montreal. She then moved to the United States for about three years, during which time she perfected her medicine and surgical techniques. In 2008, she joined the team at Du Nord Veterinary Hospital in Montreal. Due to her multiple allergies to animals, and despite the doctor's advice to change her career plan, Dr. Vaillancourt underwent long-term desensitization treatment to be able to pursue her passion.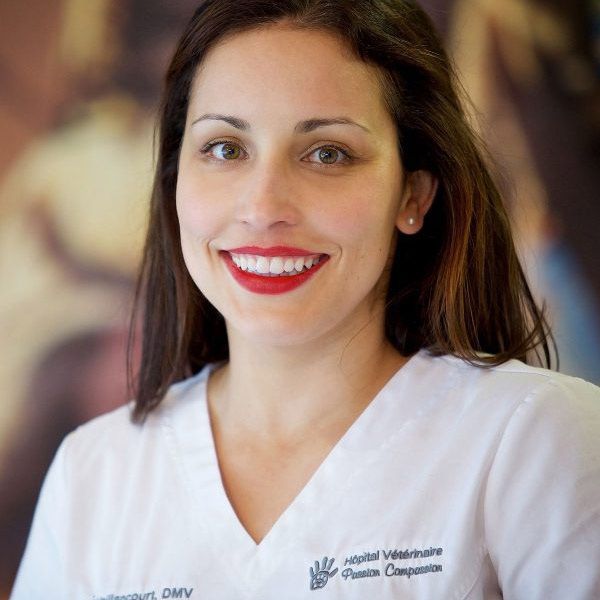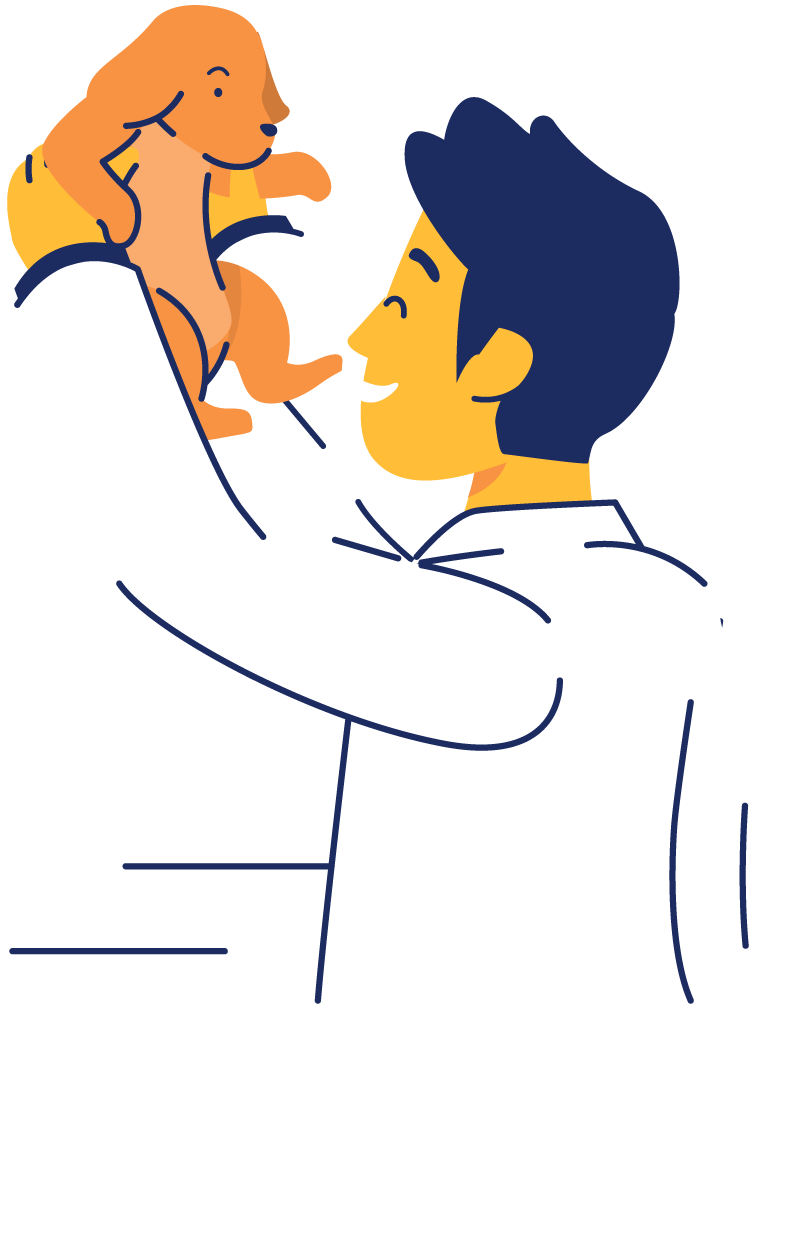 In 2016, thanks to the support and unconditional love of her family, Dr. Vaillancourt was able to realize her dream of creating Passion Compassion Veterinary Hospital, a reflection of her great passion for animals and humans. She surrounded herself with a professional and charismatic team that resembles her and has the same values.  Dr. Vaillancourt is happy to work with her two and four-legged loves.  Rest assured that she will treat your little companions with as much compassion as she does for hers.
The Passion Compassion Veterinary Hospital 
in Boucherville was designed to offer, in an
eco-responsible spirit, all the services necessary
for the wellbeing of your animal. 

Reception
As soon as you arrive, you will notice how much attention
is paid to the needs of your pet and yours.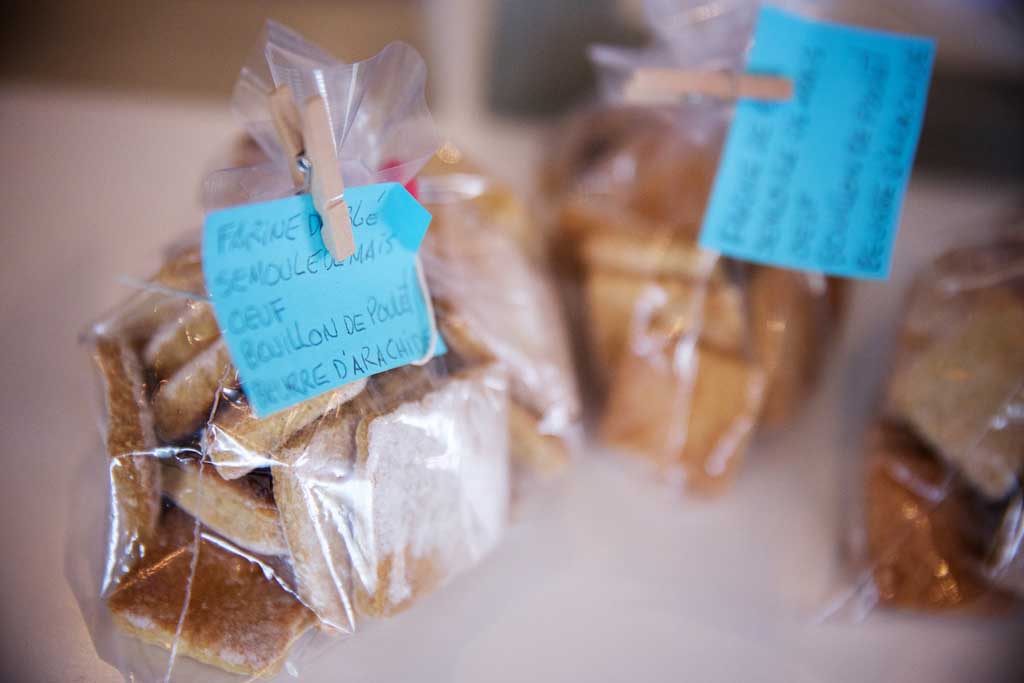 Weighing and treats
Treats/rewards are available to reduce stress and improve the comfort of our patients and clients.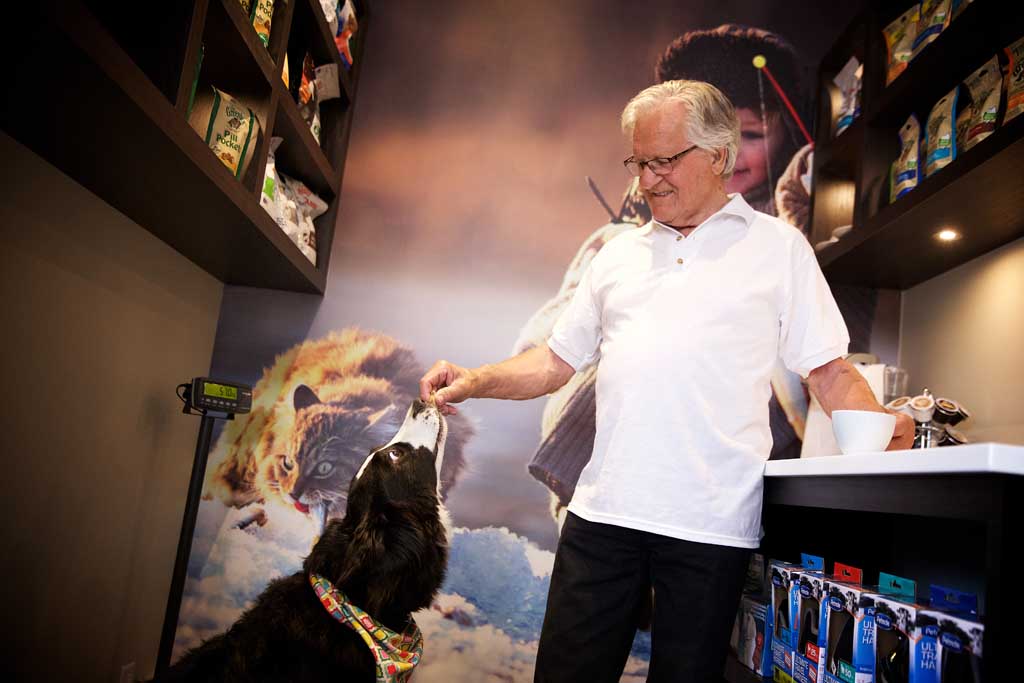 Boutique
All the products necessary for the well-being of your animal are available at the store.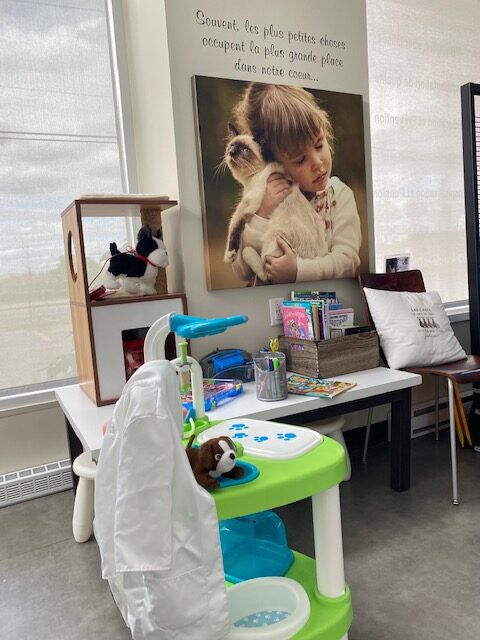 Children corner
To make their visit interesting, the children's corner allows them to have fun while waiting for the end of their animal's examination.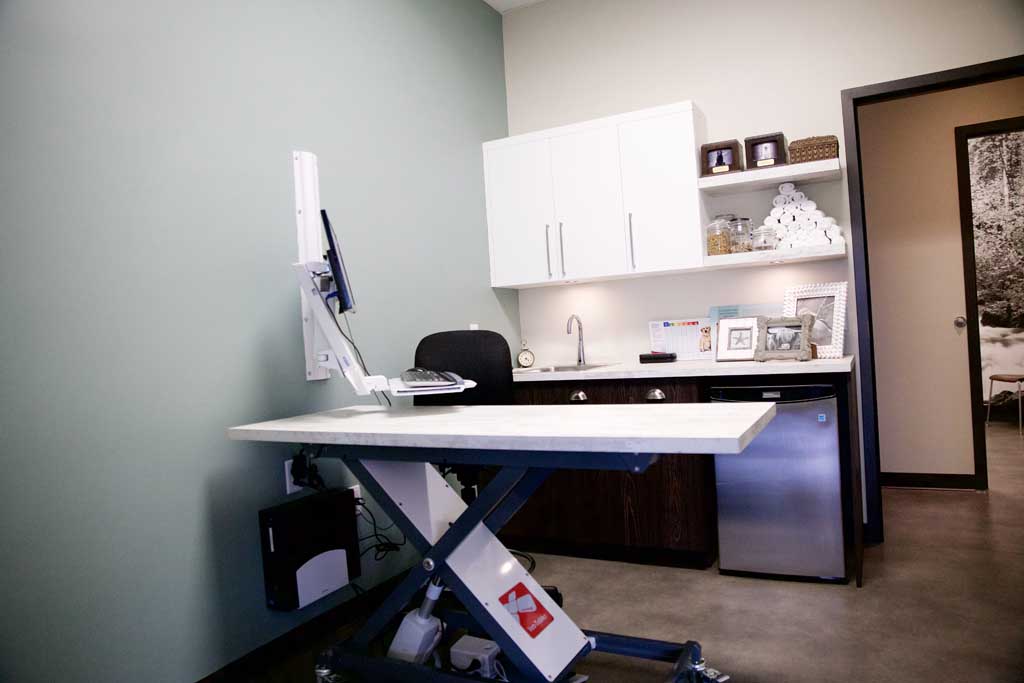 Examination rooms
Our examination rooms are soundproofed and furnished for the comfort of our patients.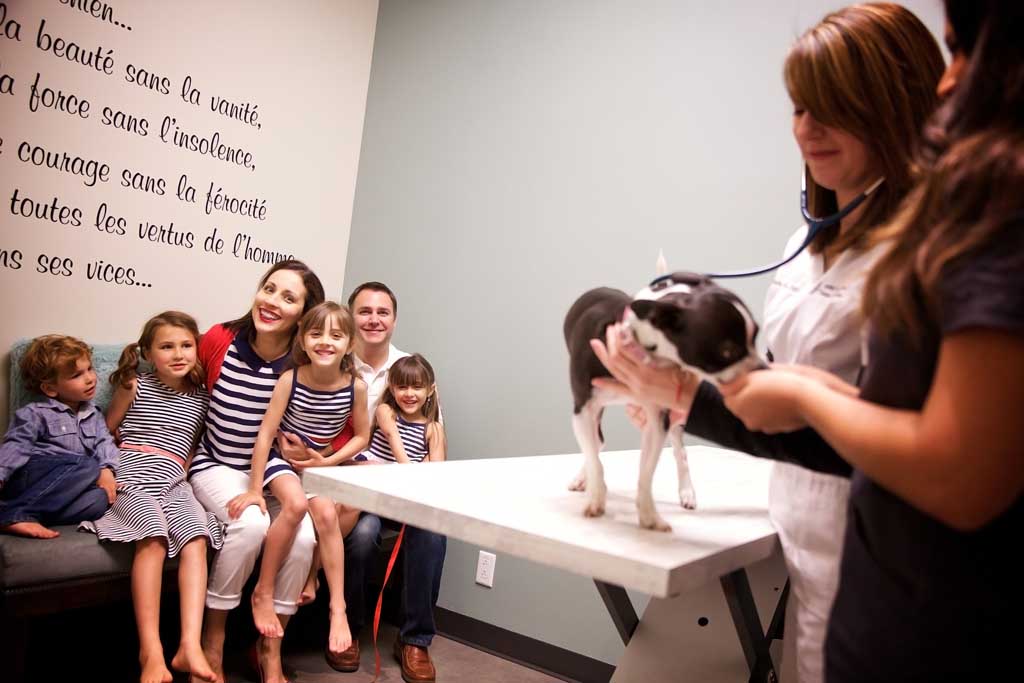 The Euthanasia room
Space is designed so that you can spend the last moments with your pet in an atmosphere conducive to this painful departure.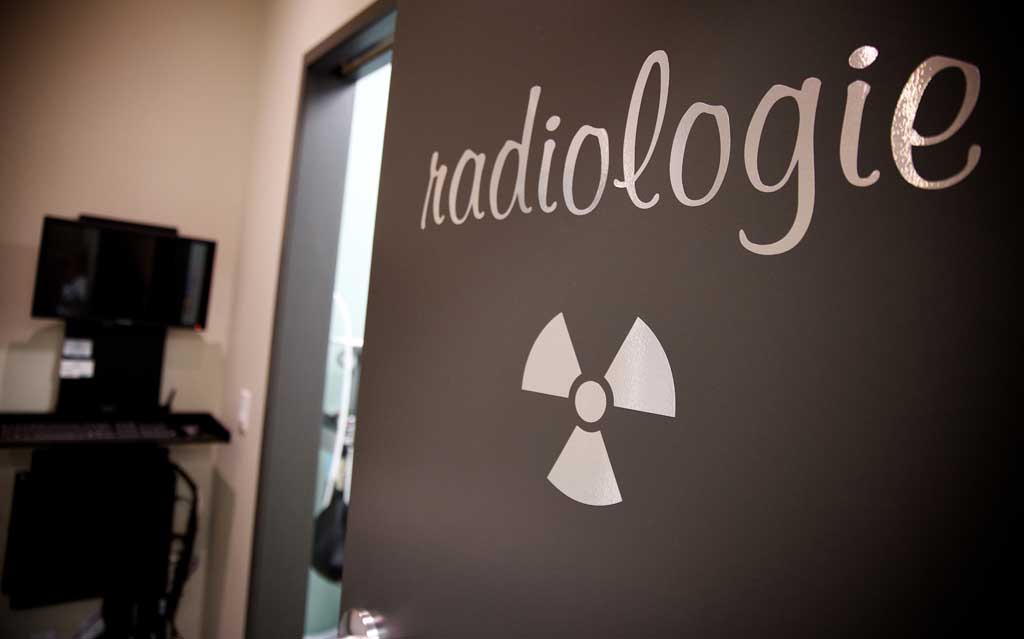 Digital radiology room
At the cutting edge of technology, this room makes it possible to establish accurate diagnoses as quickly as possible.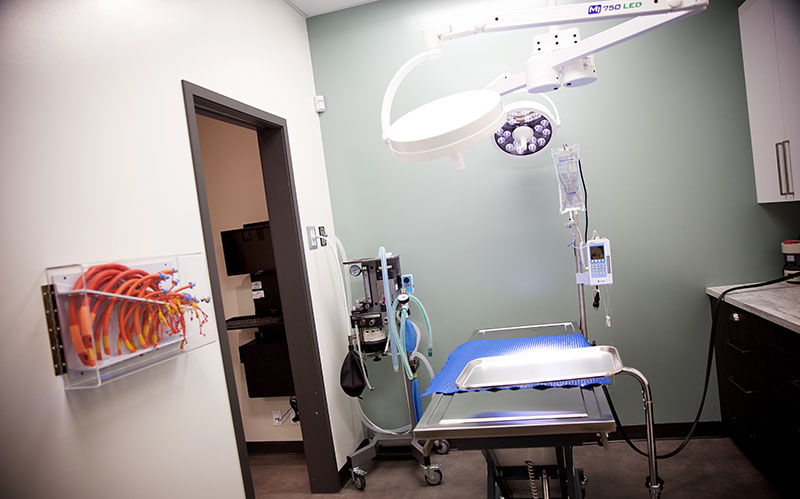 Surgery room
To meet the needs of various surgical procedures, our surgery room is equipped with hospital instruments rivalling large hospitals.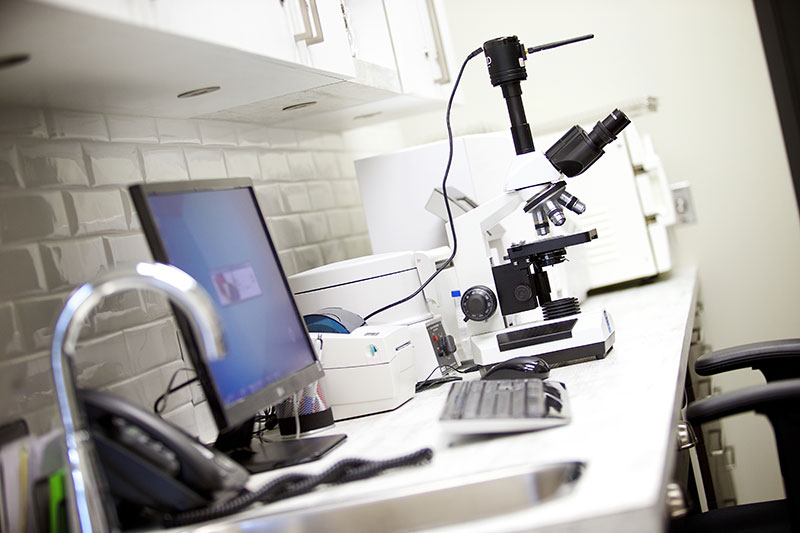 Laboratory and pharmacy
Several tests are carried out on-site, which facilitates the evaluation of cases; as well, access to an exhaustive supply of various drugs helps to quickly cure several diseases.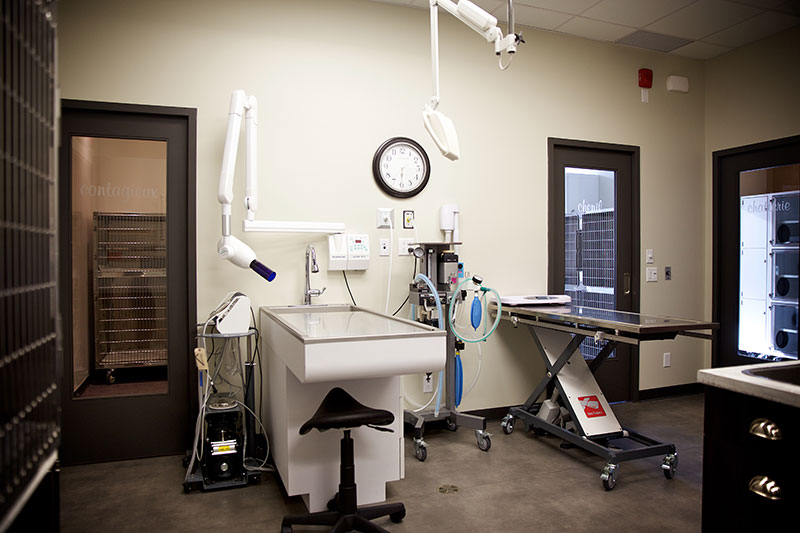 Dentistry
Our dentistry department is on the cutting edge of technology with our ultrasonic scaler and our digital
dental X-ray machine.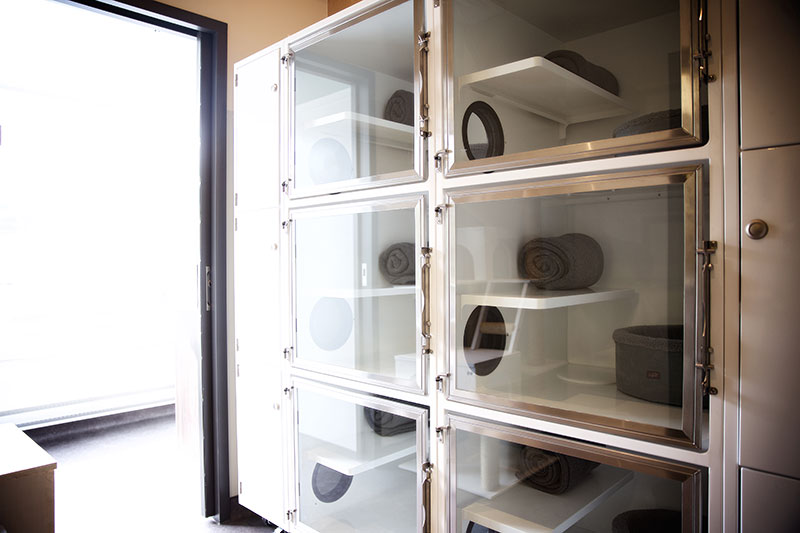 Luxury pension for cats
The cattery facilities ensure the comfort of your
four-legged hairy loves.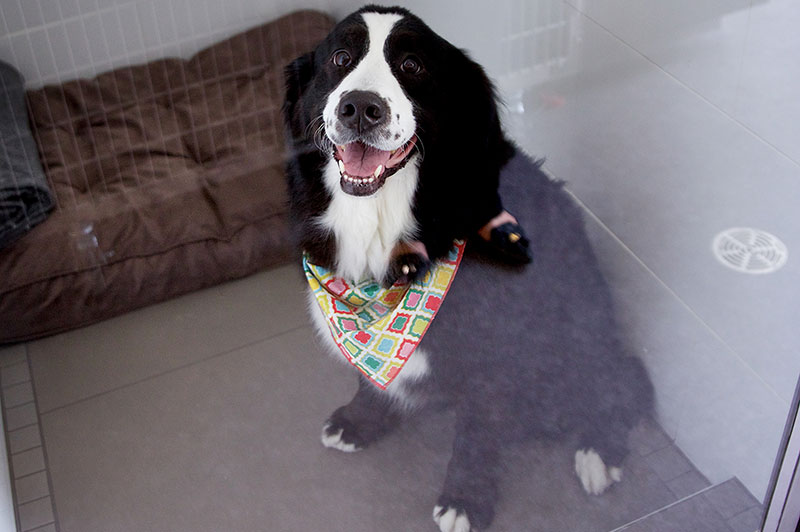 Luxury pension for dogs
The kennel is set up to minimize your dog's stress during a stay with us.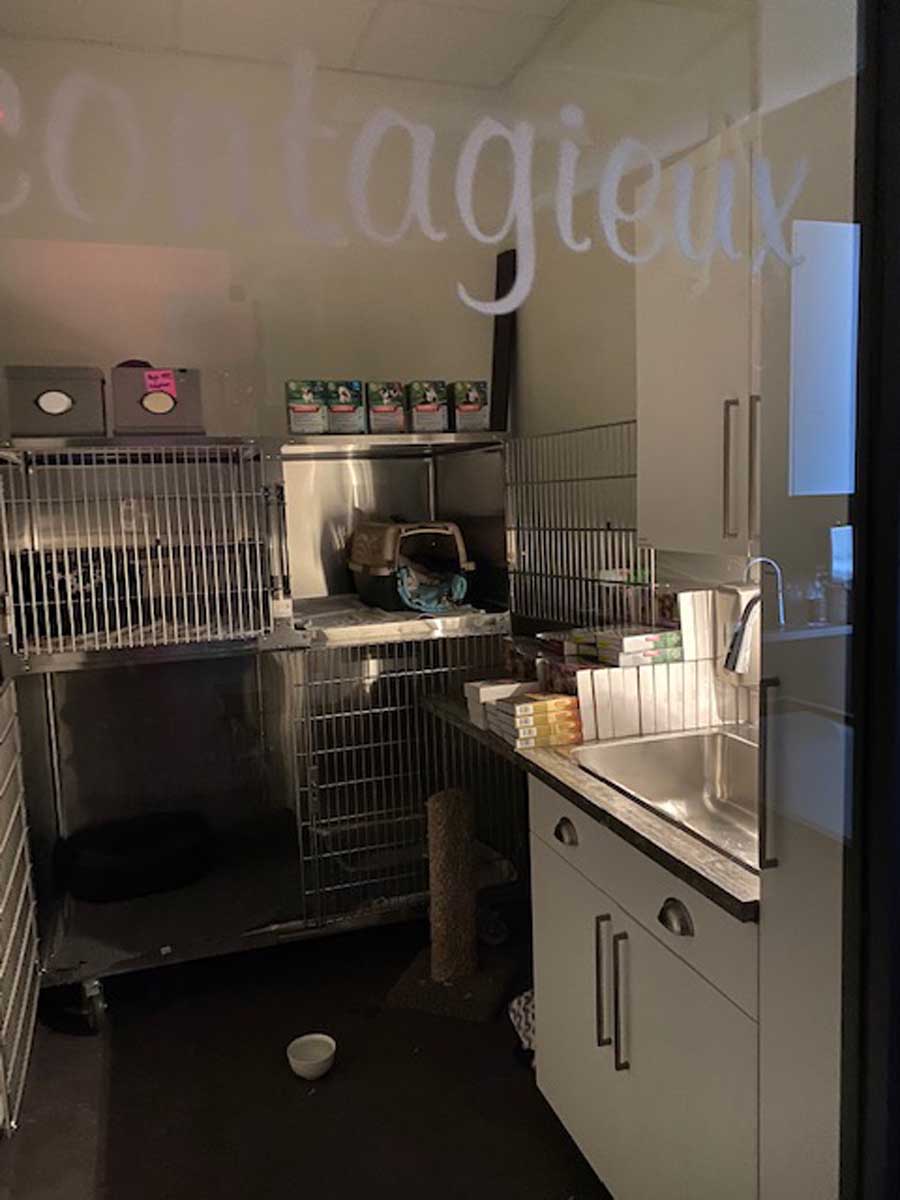 Contagion
We have also set up a room especially for contagious patients in quarantine as well as for feral cats in Boucherville benefiting from our

Catch-Treat-Release (CTR)

program.

 

Thus, no contagious animal is in contact with other animals kept in pension or hospitalization.
Our
Team
As soon as you arrive, you will be able to witness the expertise, dedication and passion of our staff – a team whose knowledge and compassion will contribute to the well-being of your pets as well as yours.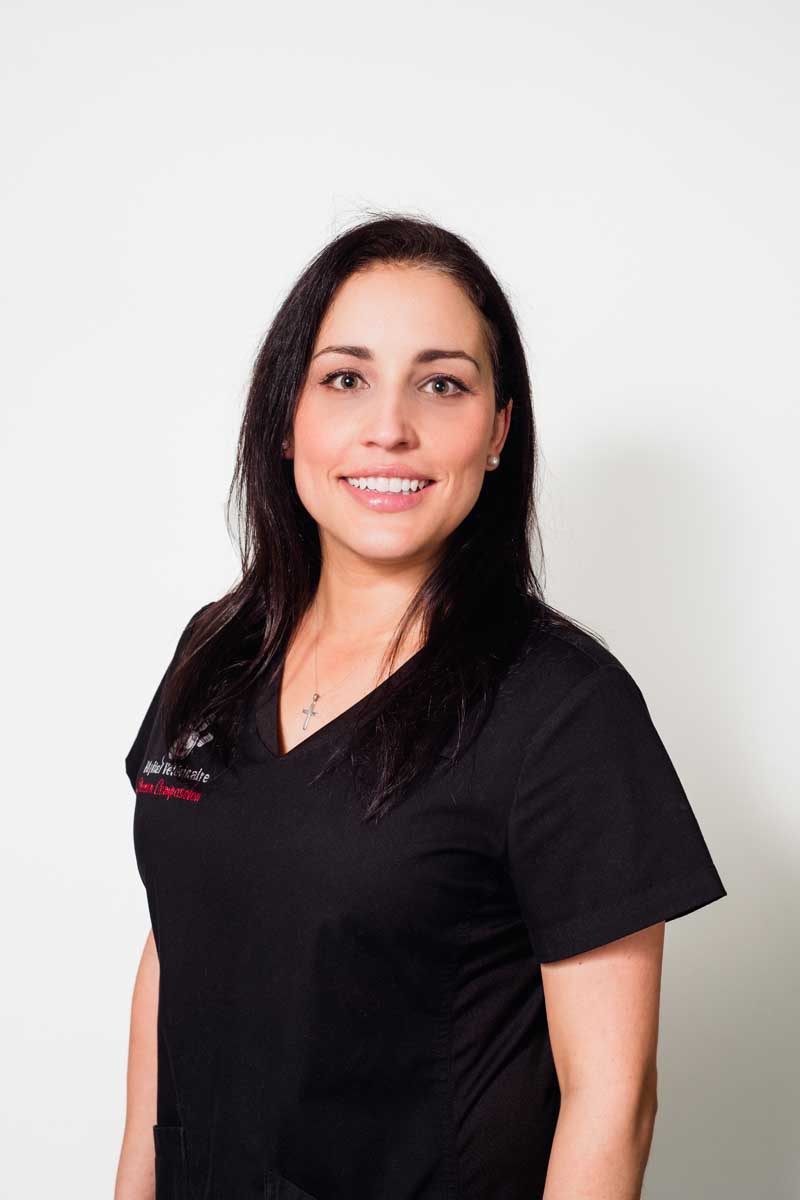 Dre Marie-Ève Vaillancourt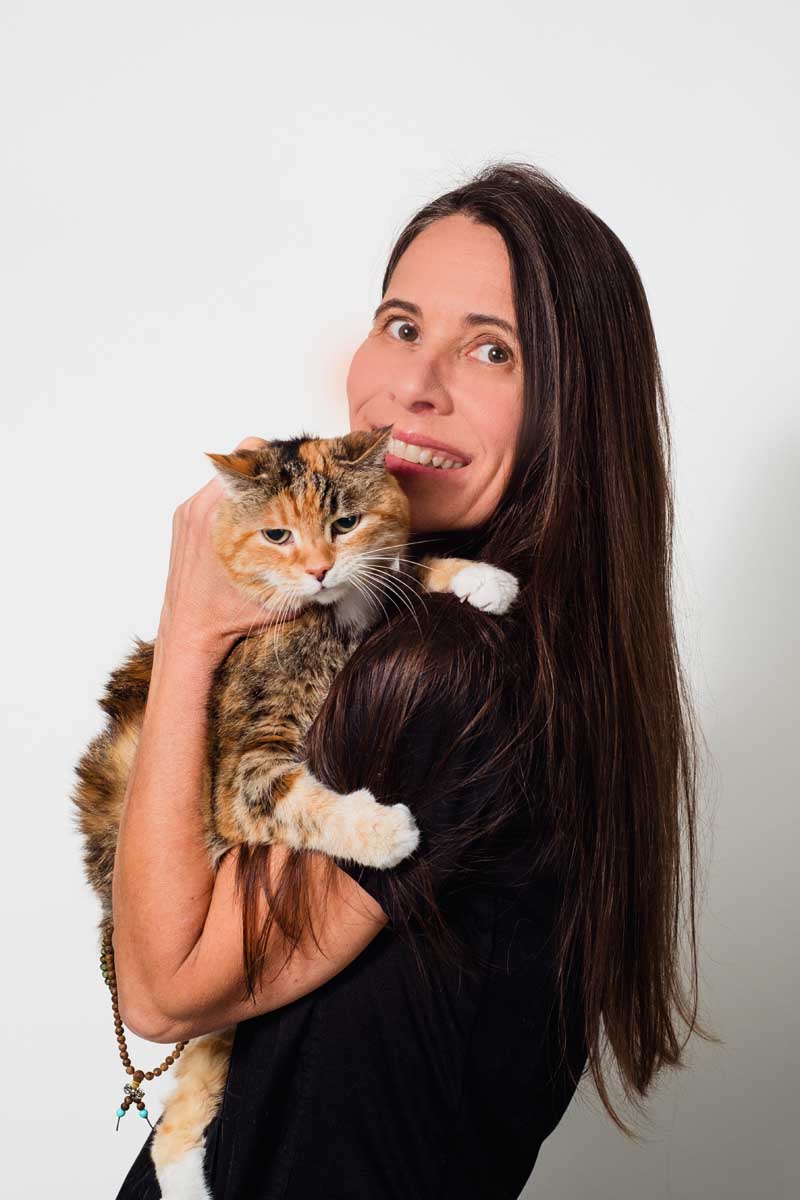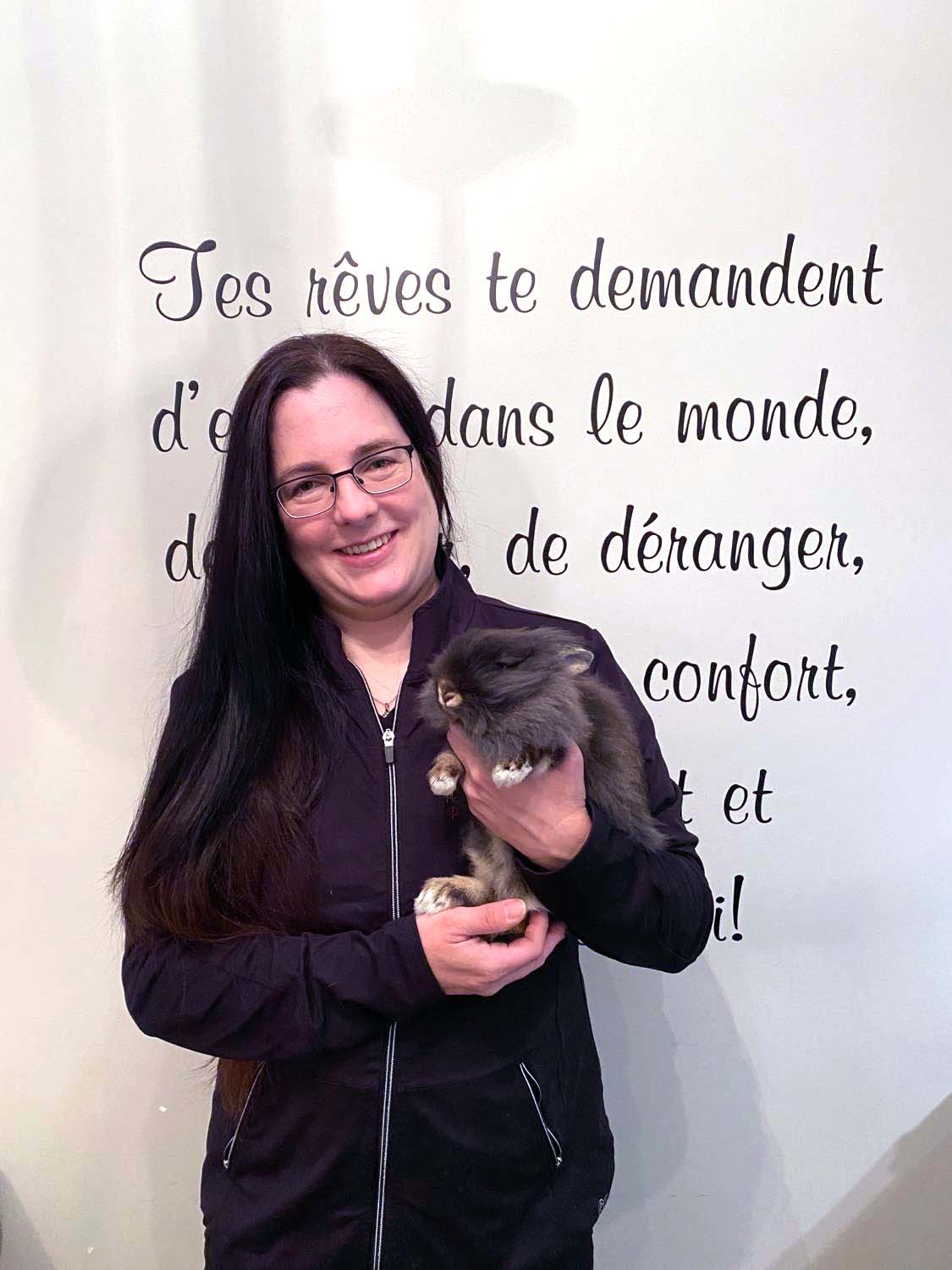 Our animal health
technician assistants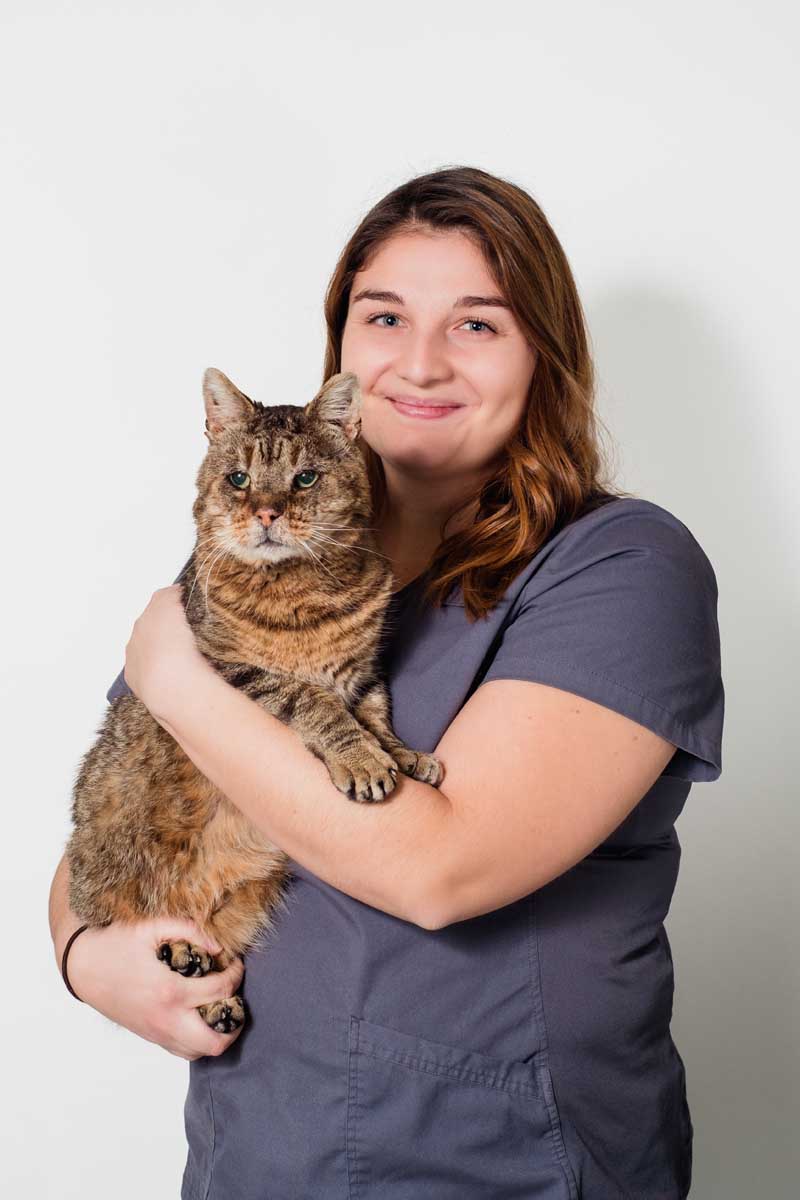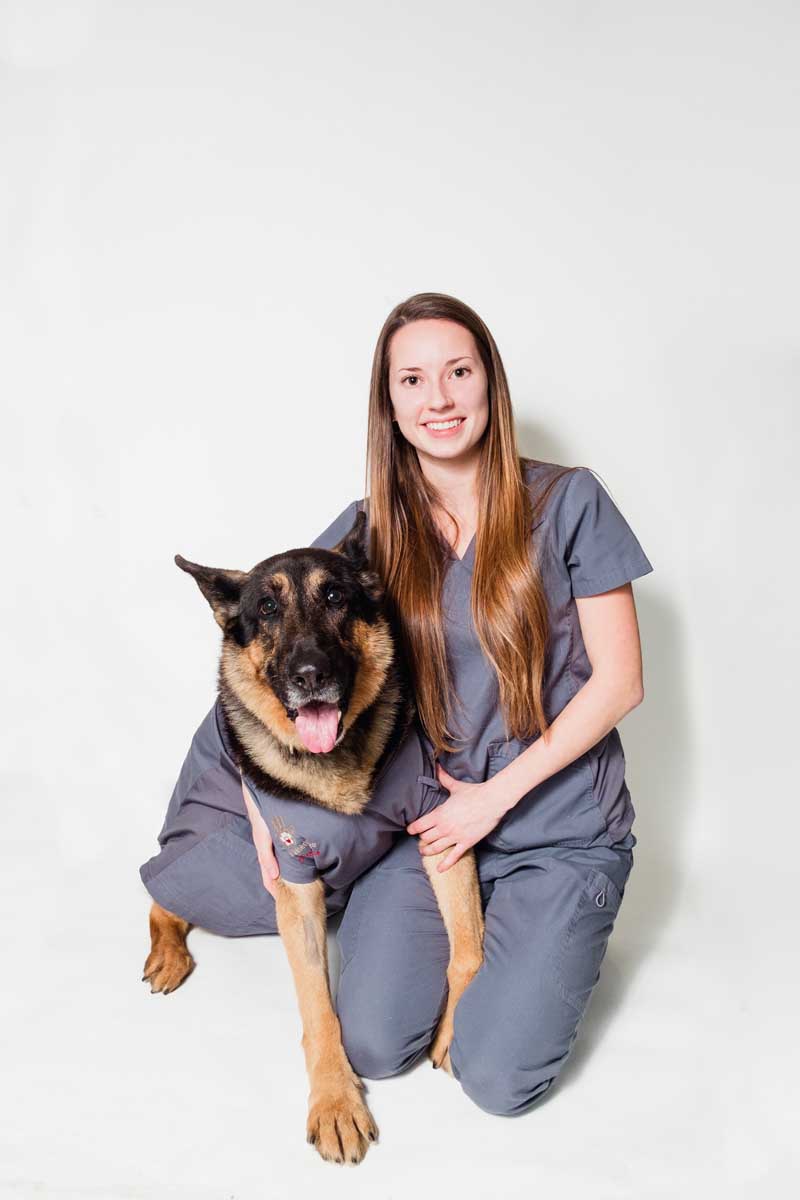 Our animal health
technician assistants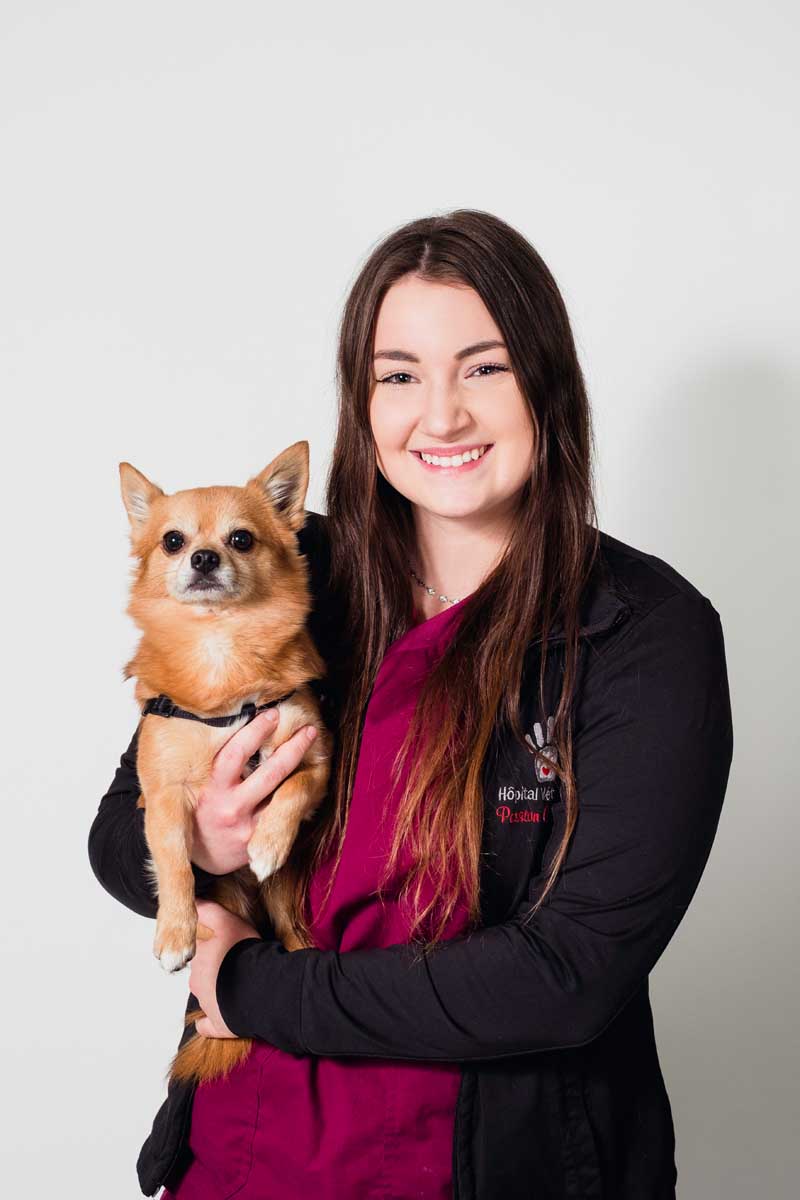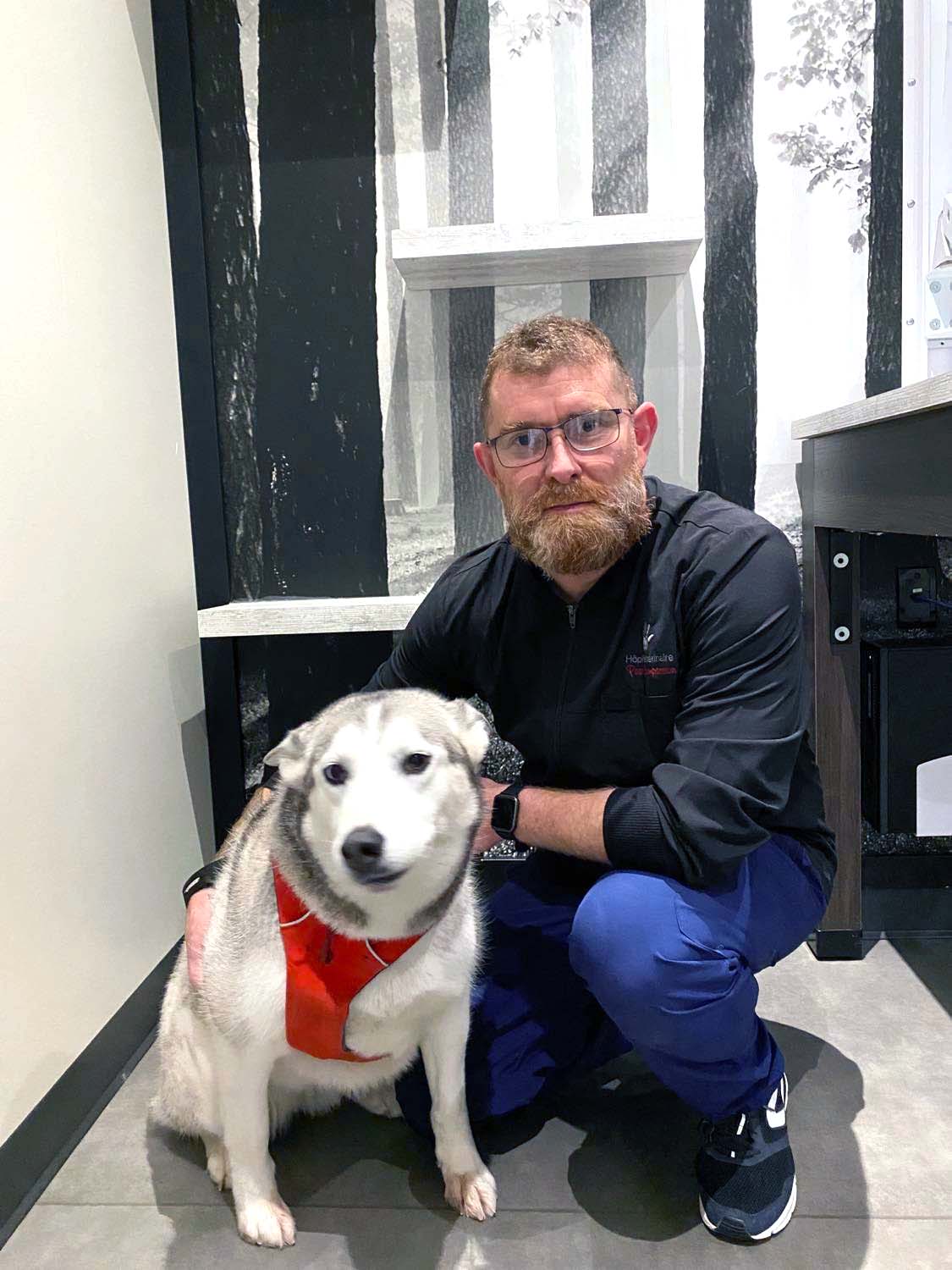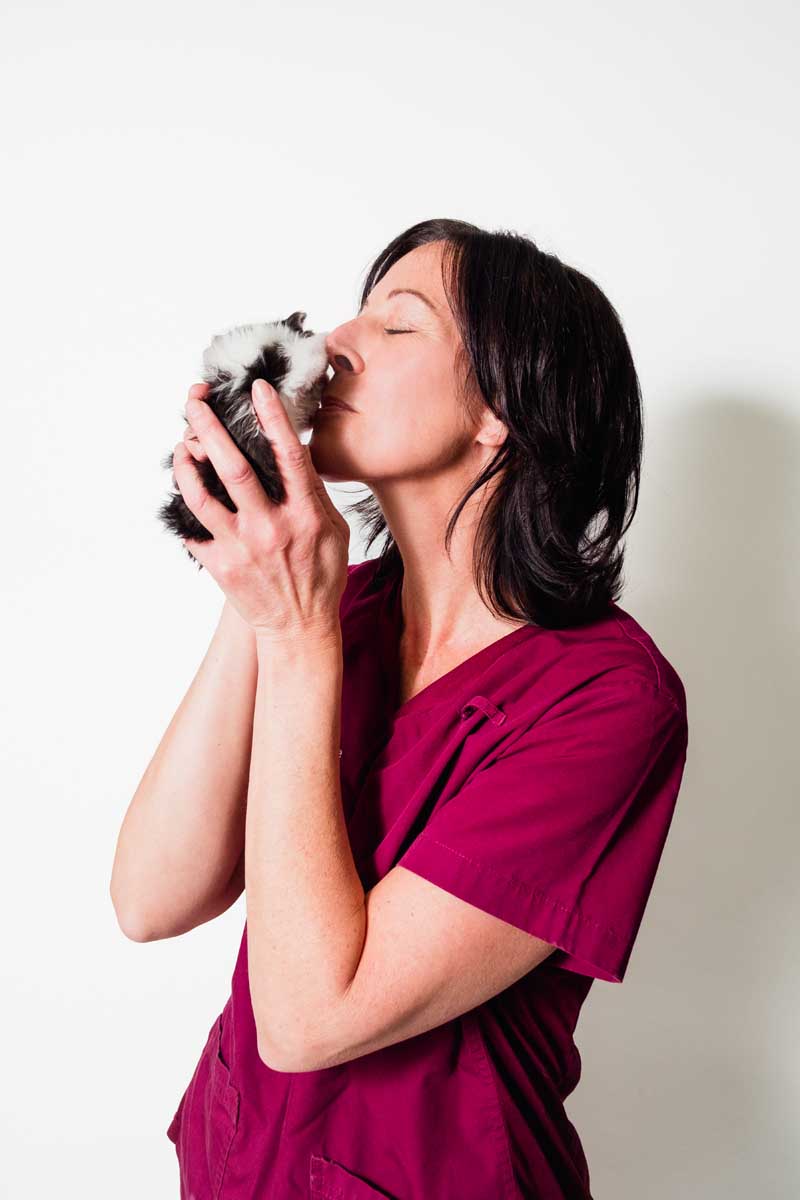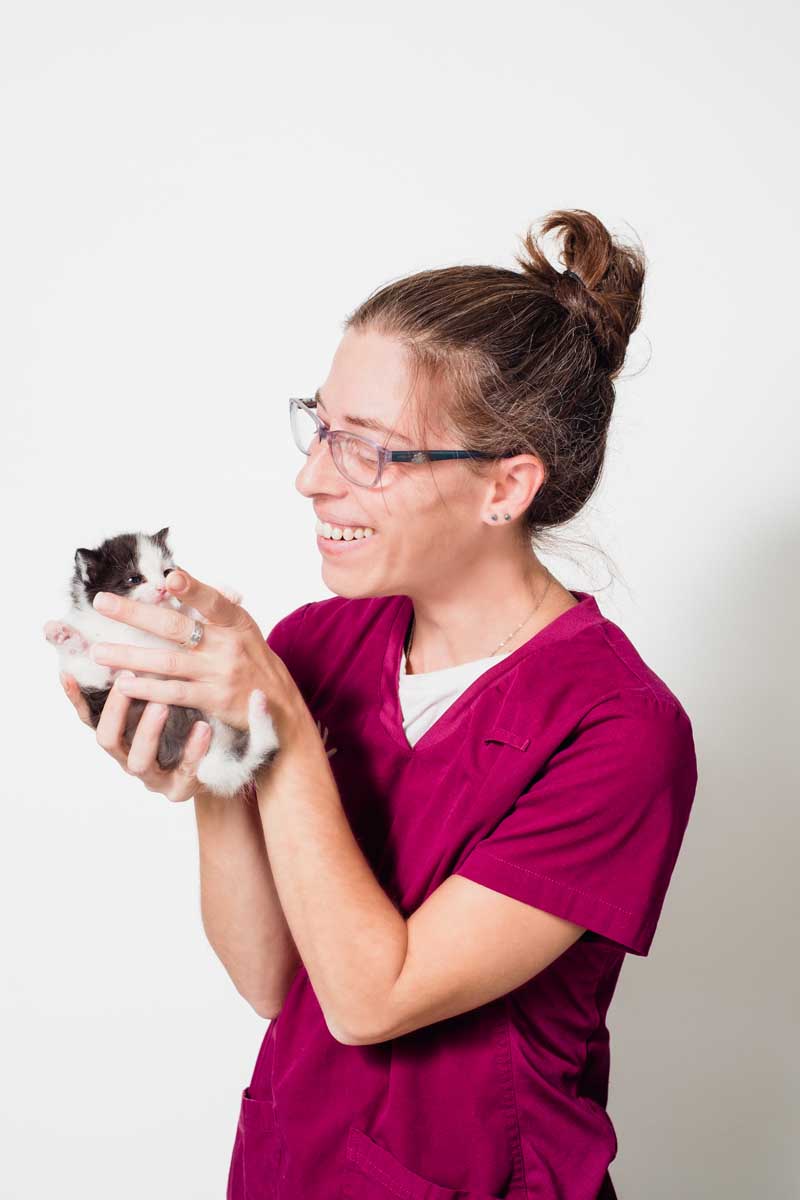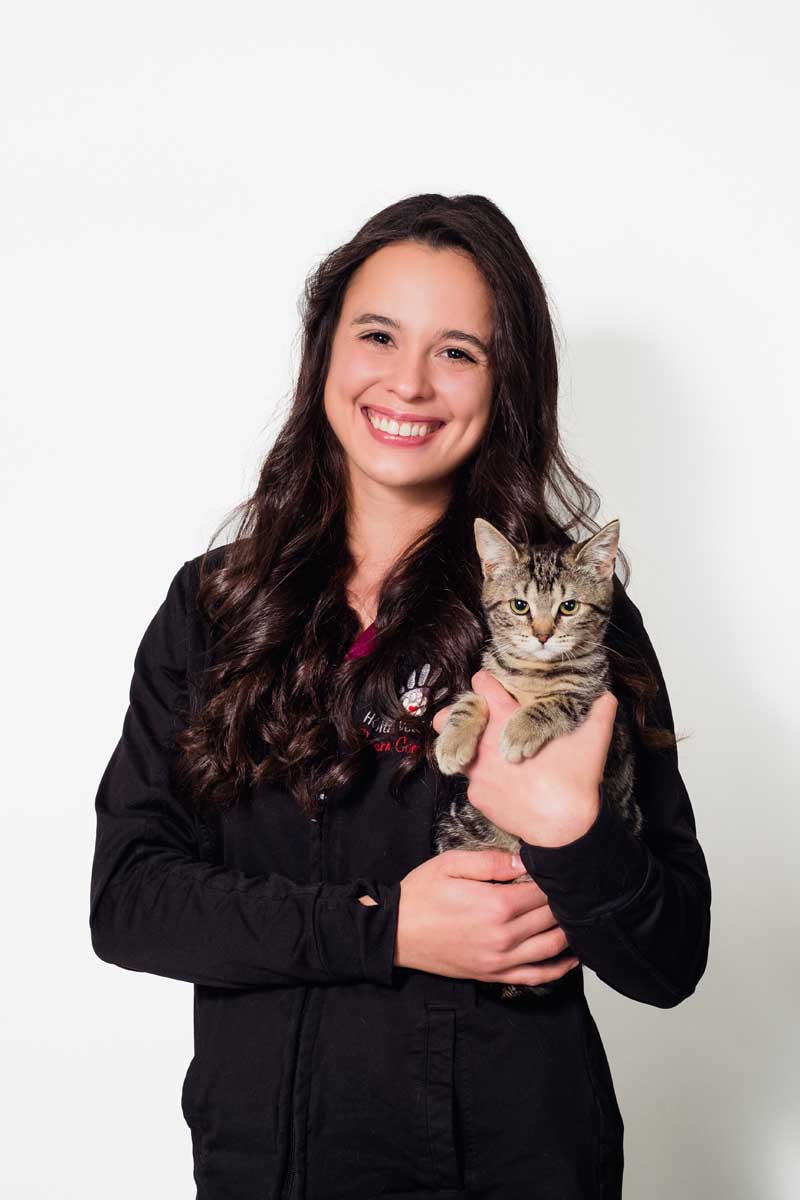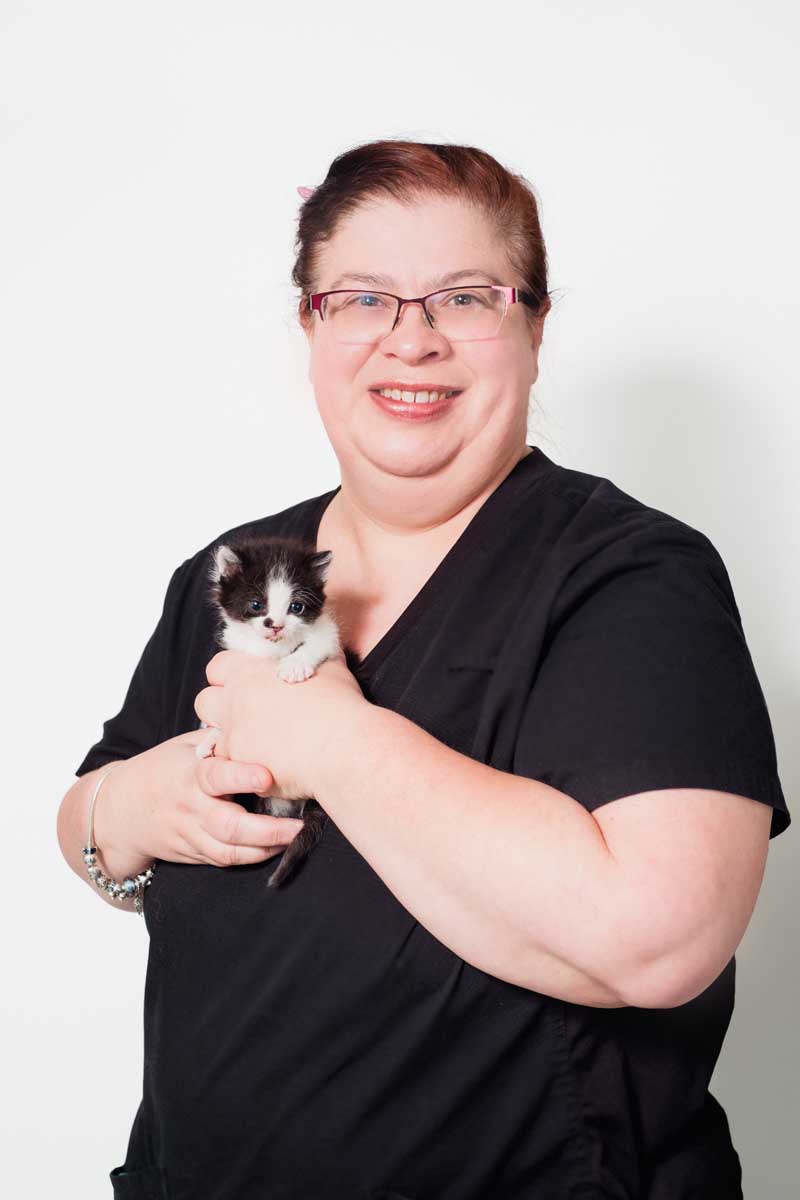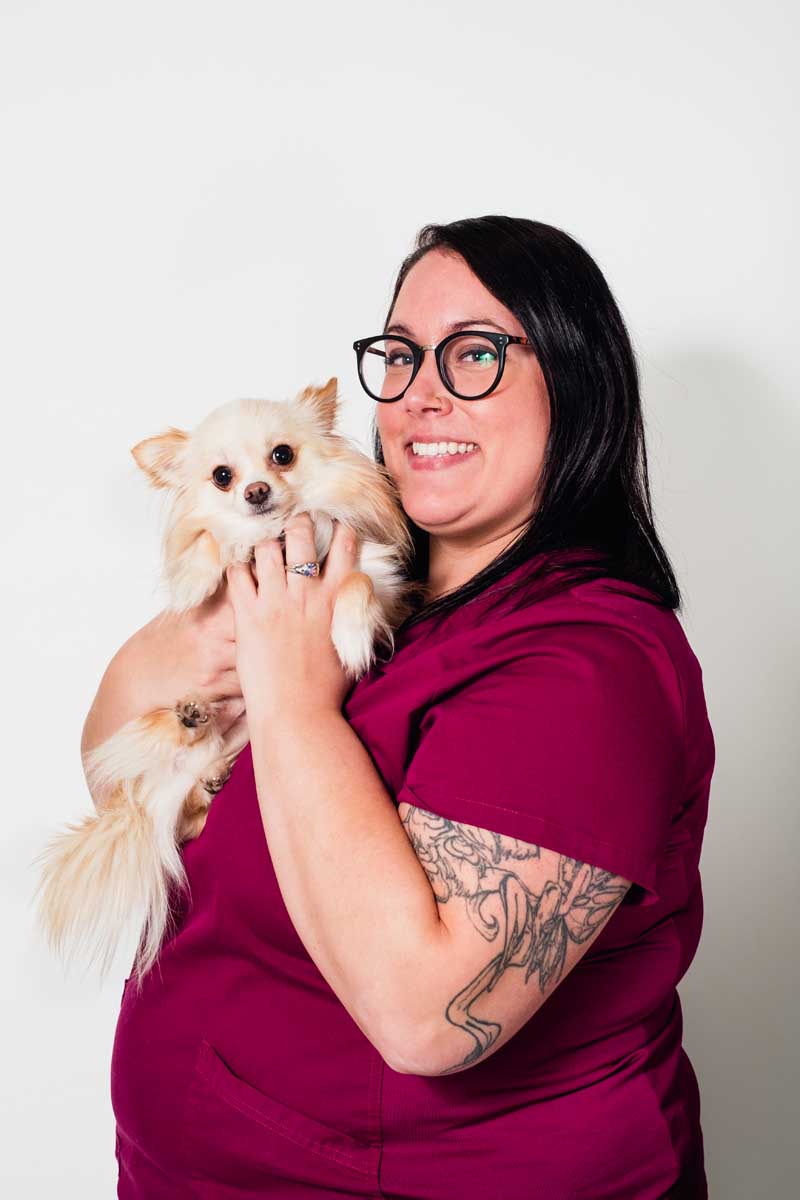 Our SUPPORT SYSTEM
A family affair
Building a veterinary hospital from scratch takes a lot of effort from many people. But when we can count on the unconditional help of our family, the challenges are easier to overcome and a guarantee of success. Dr. Vaillancourt's family never hesitates to lend a hand to the Passion Compassion Veterinary Hospital team. Dr. Vaillancourt considers herself lucky to have established her hospital in Boucherville, close to her parents' home. Father, sister, brother, spouse, aunts, and uncles, we thank each of them for their precious contribution. We would particularly like to highlight the work of some of them.
Claude Vaillancourt, Marie-Eve's father, himself a businessman and entrepreneur, knew how to instill in her the values ​​essential to the success of any business, namely respect for others, honesty, the importance of a job well done, perseverance and especially to always believe in your dreams. Dr. Vaillancourt will never be able to thank her dad enough, whose moral and financial support greatly helped her see her dream come true.
Christiane Lajeunesse, the mother, oversees the hospital seasonal décor, cooks the fudge and cookies for the donations linked to our Catch-Sterilize-Release and adoption programs, does the clinic errands, looks after Dr. Vaillancourt's children, and ensures that there is always something to eat for her daughter every day and even during evenings that extend beyond opening hours.
Dre Julie Vaillancourt, the sister, is always there to offer help and advice, despite her busy schedule. Herself the owner of her dental clinic located nearby on De Montbrun street, in Boucherville, she is a model of perseverance and entrepreneurship and an unwavering support for her little sister.
Céline Vaillancourt, the aunt, oversees the management and proper functioning of the hospital. Thanks to her availability as a retired businesswoman, she wisely advises her niece. Dr. Vaillancourt describes her as essential to the success of her business.
Dr Scott Michael Pace, the spouse and father of their two princesses, Addison Rose and Sophia Lily, offers the moral and financial support allowing Dr. Vaillancourt to concentrate 100% on the realization of her hospital project. Dr. Vaillancourt is aware of how lucky she is to have by her side a man who knew how to put his own dreams and ambitions to sleep to see his love realize hers. It should be noted that Scott's sustained presence with the children on evenings and weekends, despite his own demanding work schedule, allows Dr. Vaillancourt to recharge her batteries.
Kim Bruneau, the cousin, is the ambassador and spokesperson for our Catch-Sterilize-Release/Adopt programs. Despite her life as a jet setter and her busy schedule in real estate and modeling, she always finds the time to raise funds and rescue animals in need. You can follow her on our Facebook site and on the clinic's Instagram, accompanied by her two four-legged loves, Penelope and Chloe.