Passion Compassion
Where love for animals, people,
and the bond between them comes first.
Contact Us at
any moment,
24/7 @ any time.
650, Montbrun, local 106, Boucherville, Quebec, J4B 8G9
Statutory | Holidays : Closed
Our services
The Passion Compassion Veterinary Hospital offers pet owners personalized services for their little companions – professional care ranging from prevention to hospitalization. We take the health of our animals to heart, and we make their quality of life our priority.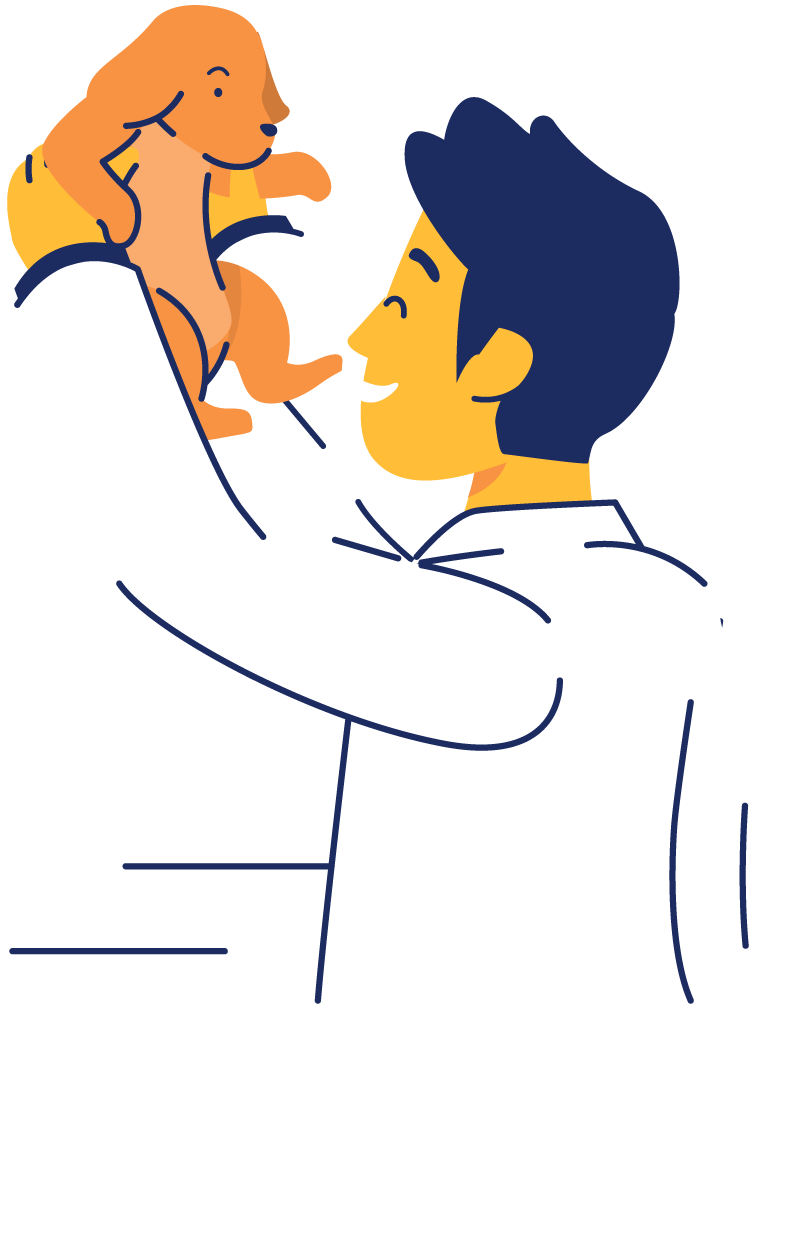 Consultations and emergencies
General health examination /
Health certificate (cats and dogs)
Vaccination
Examination and
emergency operations

Laboratory and radiology
Blood analysis, urology,
cytology, parasitology
General and dental X-rays
(with or without sedation)

Surgeries
General surgery
(sterilization, caesarean section,
hernia correction)
Specialized and orthopedic
surgeries (mass excision, cystotomy, enterotomy, gastrotomy, amputations, …)

Dentistry
Complete oral examination
Descaling and polishing
Oral surgeries and extractions
Dental X-rays

Grooming
Claw trimming
and application
of claw covers

Ear cleaning

Emptying of anal sacs

Medicated or regular
shampoo and conditioner

Shaving of cats and dogs
(sedation or anesthesia possible)

Education and Prevention
Advice

: preventive examination, diagnostic investigation, nutrition, pest control (intestinal worms, heartworms, external parasite, fleas and ticks), dental care, hygiene, behavior and training, maintenance and grooming, micro-chipping subcutaneous identification

Quality food and specialized shop
All life stages (pediatric, adult, and senior)
Prevention of dental diseases
Weight loss program
Medical issues: diabetes, kidney failure, hyperthyroidism, urinary crystals/stones, osteoarthritis, food and seasonal allergies, generalized anxiety
Complete line of specialty food and animal-tested prescriptions
Specialized products and rewards to promote masticatory and intellectual activity
Interactive bowls and games

Hospitalization
and luxury Boarding
Hospital care
Euthanasia in hospital or at home
Individual or group incineration
Boarding and daycare
for dogs and cats
Luxurious glazed, air-conditioned,
inviting, clean and well-lit lofts or condos
Dim lights and background music
Self-heating orthopedic beds
or cushions with memory foam
Indoor and outdoor outings several times a day
Availability of additional walks
and outings to the dog park
Cat tree and wall shelves
Administration of pheromones
or natural supplements against anxiety
Large windows
Day, night, weekend or 7 days/week
Your pet must have an up-to-date
vaccination status and a recent health exam